How to view your available credits
Viewing available credits
Your remaining credits are shown in the upper, left-hand corner when accessing any section in the left ribbon. When creating copy in a template, you'll also see your credits in the upper, right-hand corner!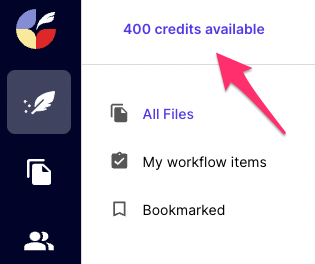 Credit refresh date
You can see when your credits will refresh from the Billing. Just click the arrow in the upper, right-hand corner next to your name and select "Billing".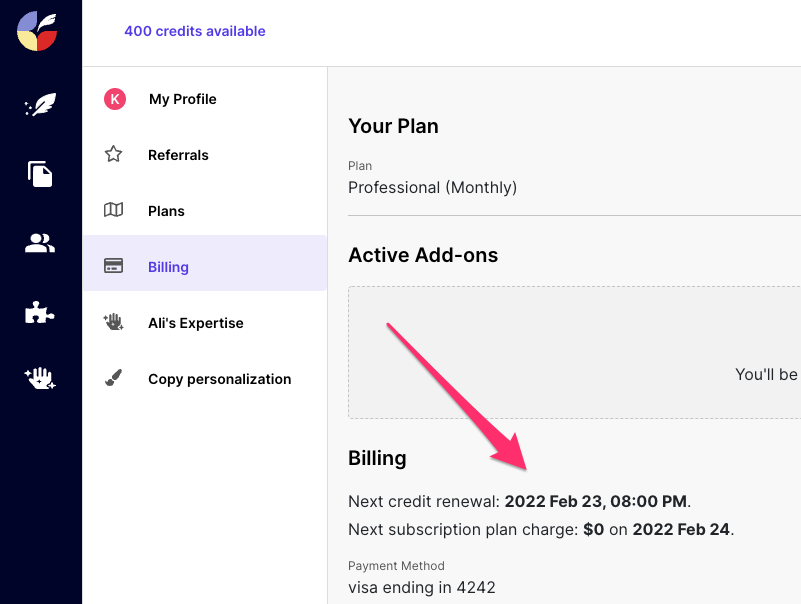 How to add more credits
If you need more credits, you have options! You can upgrade to a plan with a higher credit threshold or purchase additional credits on your current plan. Check this article out for add-on details!