How to integrate WooCommerce within Copysmith
1) Navigate to Add-Ons in the left sidebar.

2) Click on Apps and scroll down to find the WooCommerce integration. Make sure it is toggled to On.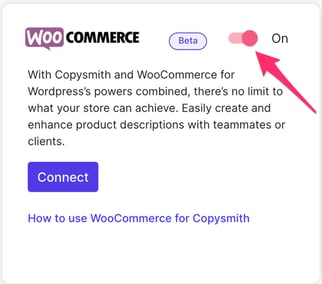 3) Click on Connect, and you will see a pop-up at the top of the screen confirming the integration has been enabled.

4) Scroll to the top of the page, click the blue button that says Show API keys, and copy the key.
5) You will then need to navigate to your WordCommerce account, and locate/click on Copysmith AI in the left sidebar.
6) You will see a pop-up and will need to click on Link Account.

7) You will then need to paste the API key from Copysmith into the appropriate box, and click Link Account.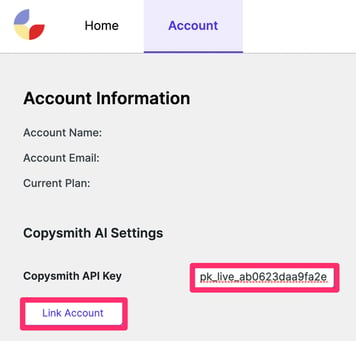 8) Once linked, you will now see your account name, email, and the current plan you're on.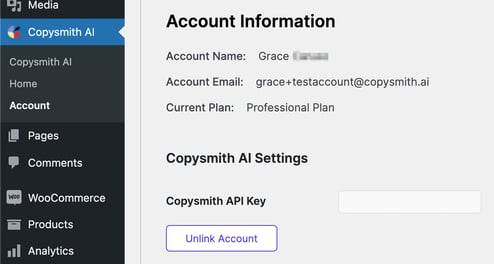 9) Now you can click on Home within the website, and this will take you to your Copysmith dashboard.
You can now generate content directly within WooCommerce!