Meet your new AI research partner and content sidekick!
Not sure who Ali is? Learn more about her and how she can help you create copy that converts here.
Activate a voice
Click the Ali's Expertise icon (looks like a little hand) in the left sidebar and toggle on any of Ali's expert voices.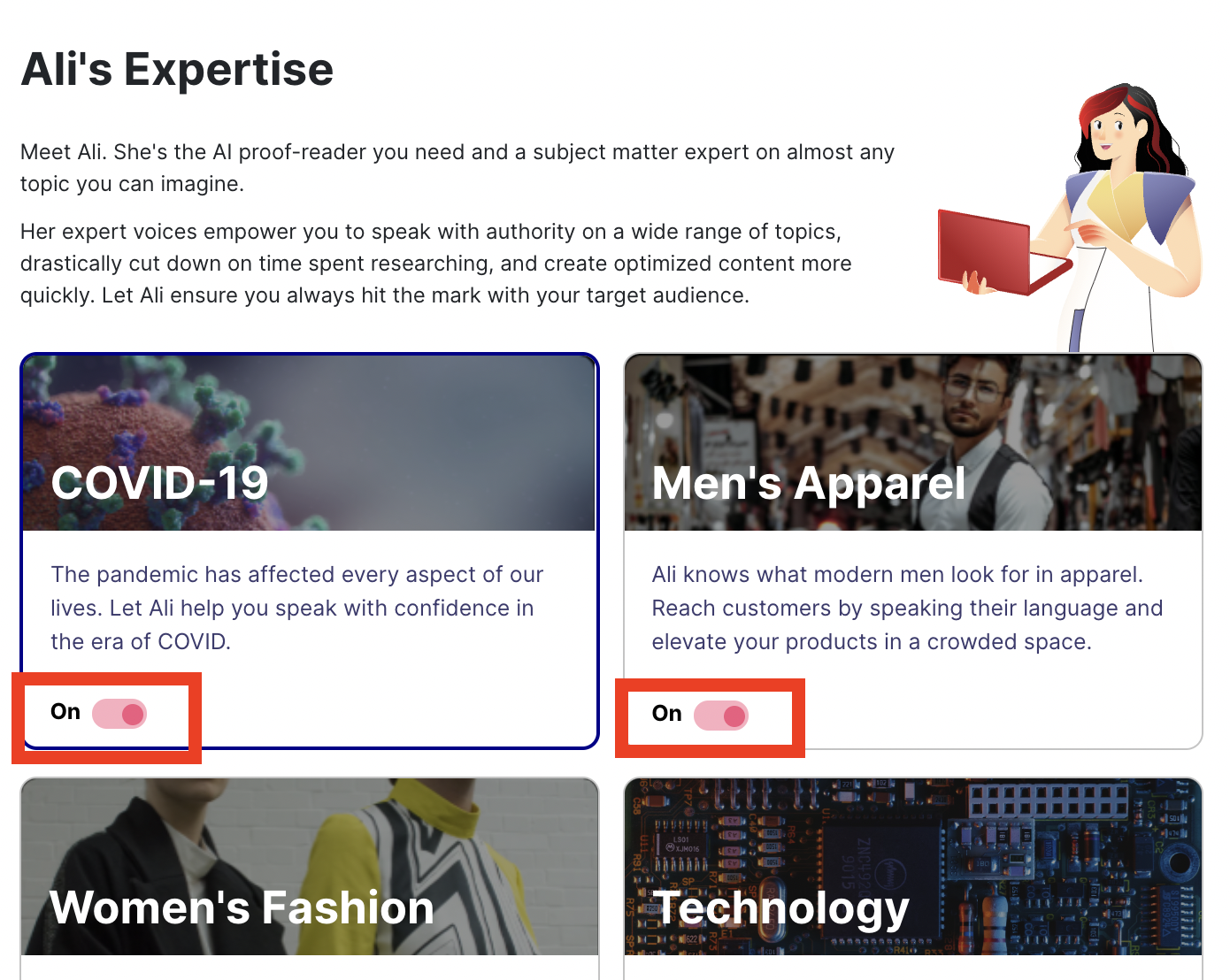 Apply Ali's Expertise
Ali's Expertise will be the first input field in any given template. Select one of the activated voices from the drop-down menu. When you click Generate Ali's expertise will automatically be applied to the output.

What is Ali's Expertise?
Ali is a subject matter expert in the following:
Covid-19

Men's Apparel

Women's Fashion

Technology

More coming soon!