Looking to step up your SEO game? Say hello to Frase!
Short Form Content
On your templates, you'll see the Frase logo in the applicable fields. Click the Frase icon to expand and search against Frase's database.
Tip: It's important that you use a long-tail search query here. For example, "what are the key principles of inbound marketing" will yield more high-quality results than "marketing."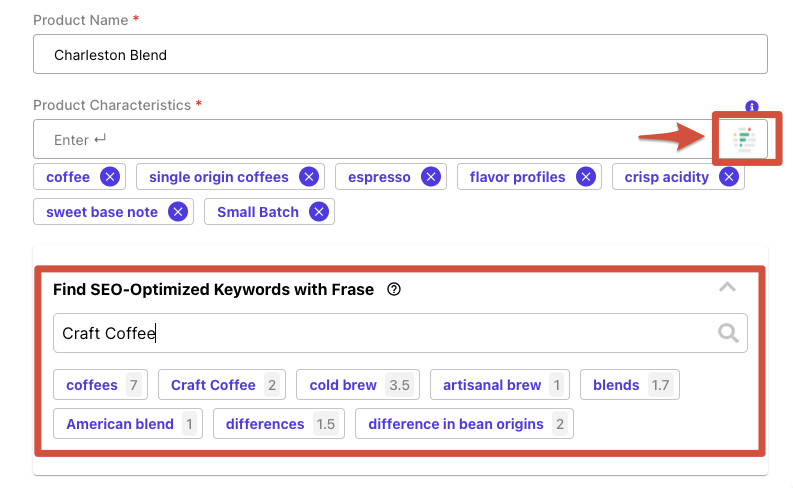 Long Form Content
After Content Generation you'll be able to access Frase's topics and subtopics to evaluate your copy! The score on the right is the suggested number of instances of a word. The number on the left is the number of times the word was used. Too much or too little of the word you'll see yellow. Just the right amount? Black!