Frequently asked questions about our free trial
How long is the free trial?
Our free trial is 7 days!
What all is included in the free trial?
You have access to all our templates and can generate up to 20 AI content generations per day (up to 30 generations during your trial) with 5 total plagiarism checks.
Are integrations included in the free trial?
Some of our integrations are available to trial users. Google Ads, Shopify, and WordPress integrations will not be available.
Is a credit card required?
No, you do not need a credit card on file to begin a free trial.
How do I sign up?
Sign up for a free trial using your Google or Outlook account or by using your preferred email address and password. To get started, visit our signup page!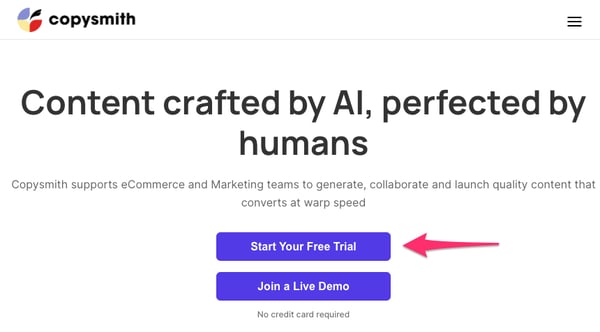 How do I end my free trial?
No need to do anything! Once your 7 day free trial period ends, your account will automatically close.