Connect the power of Copysmith and AI copywriting to the programs you rely on everyday!
In this article
Accessing the API
Enterprise level customers automatically have access to the API, custom templates, and custom voices to match your brand tone. If you're interested in having access to any of these features, let's chat!
In the left sidebar, select the Add-ons tab (the puzzle piece).
Select the Copysmith API option in the top ribbon.
Click the Request API Access button and our team will be in touch shortly!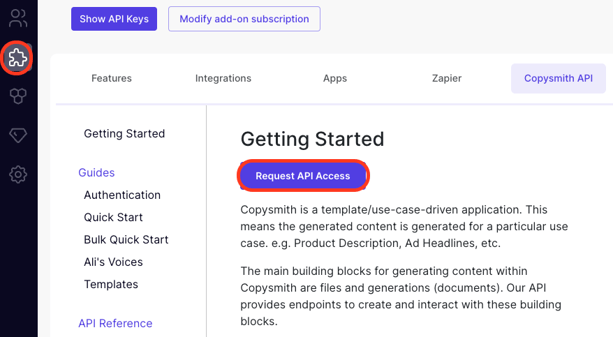 API documentation
Follow the same steps above to access our API documentation! 📖 If you have any questions, reach out to our team at support@copysmith.ai.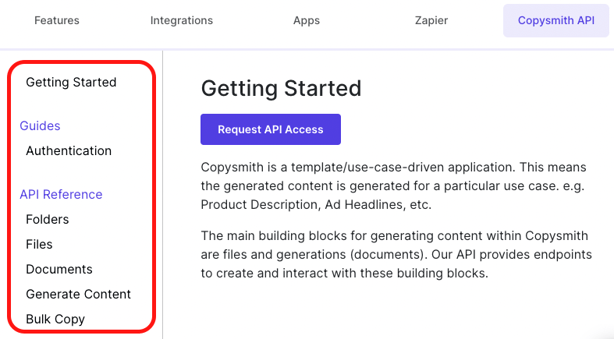 Frequently asked questions
What support does Copysmith offer for setting up the API? For our customers on our Enterprise plan, we offer one on one consultations with our engineering team. Our engineers can help you brainstorm the best setup for your use case and assist in troubleshooting any problems you run into!
How user friendly is the API? Our API and documentation is extremely developer friendly. You will need to have a developer resource available to help you with the initial setup.
Does the API support multiple languages? Yes! Copysmith and our API support 60+ languages.